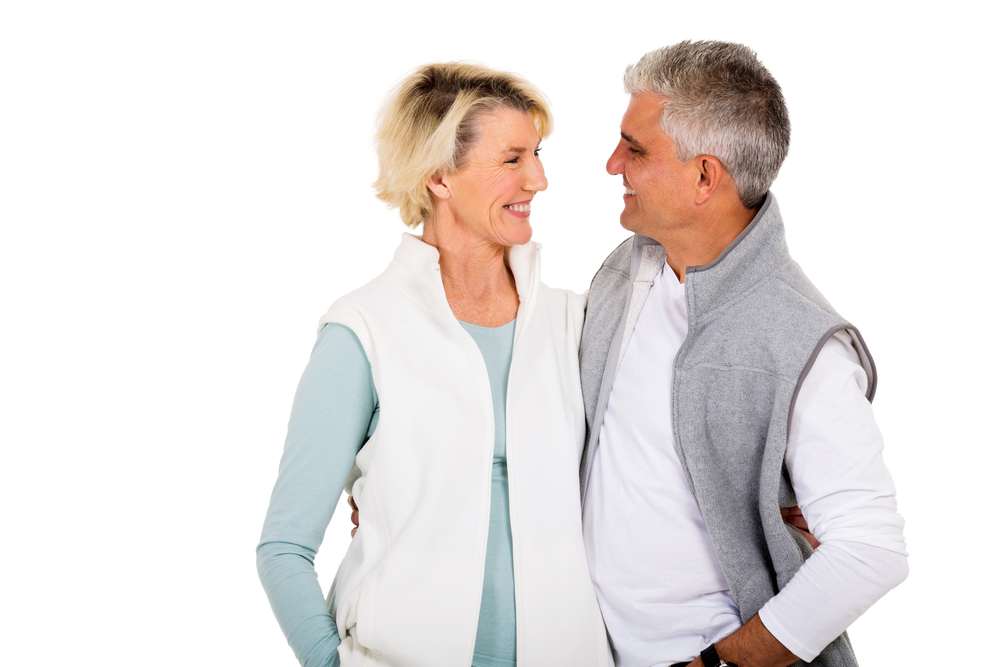 I had to take a family member to a doctor appointment, and the doctor and I struck up a conversation about sex in marriage.
(I know. Imagine that. Me striking up a conversation about sex in marriage).
One of his adult children had recently gotten married. I asked him if he and his wife had talked about sexual intimacy with the young couple, and he enthusiastically replied that they had—and that the conversations had gone well enough that the couple felt comfortable in asking some additional questions at a later date.
I know some of you with adult married children may be feeling a twinge of regret right now. Hearing the above scenario, you may wish you had had similar conversations with your kids when they were preparing to get married.
But I didn't share the story to make you feel regretful. Anyone who knows my heart knows I'm all about hope and optimism and possibility!
I shared it simply as an example of one couple mentoring another couple about sexual intimacy in marriage. Whether you had that opportunity with your adult children isn't the point as much as are you willing to be influential now with married couples in your circle of influence?
Maybe those married couples will indeed be your adult children and their spouses, even if they have been married quite awhile. Or maybe they will be other married couples you know.
"But sex is such a private issue, Julie," you may be thinking. "We could never approach that topic with someone else."
Well, of course, you need discernment and discretion. But keep this in mind… if you and your spouse have grown to see how significant nurtured sexual intimacy is to the overall health of a marriage, then your wisdom could have such a positive impact on someone else's marriage.
Possibly it could be a couple that is just starting out in marriage or that simply hasn't been married as long as you have. Or it could be couples that have been through some the same seasons as you, but you sense they still could benefit from some encouragement.
There are a lot of marriages out there, right? I bet a few around you could benefit from what you know to be true about sex in marriage.
As for bringing the topic up, here are a few ideas to ponder:
1. If you know of 2-3 couples, reach out and invite them to go through a small group study.
You could pick a broader book on marriage that includes a chapter on sexual intimacy or you could pick a book specifically on sex. In fact, picking a book specifically on sex may pique enough interest in the couples that they are more inclined to join the study!
2. As a wife, invite another wife (or a couple of wives) to coffee or lunch at your home.
Express that you simply want to be good encouragement and support, as you know marriage is quite the journey, full of ups and downs. As a husband, you can do something similar with other husbands. For good integrity, where there is one-on-one mentoring, males should mentor males, and females should mentor females.
3. Suggest to your church 

leadership

 a large group study.
Obviously, the goal isn't to put one more thing on your leadership. When you make the suggestion, also offer to organize the logistics of the study.
If they are open to ideas, you could start by giving them a list of books you think would be good options from which to choose. Maybe they would be open to a book specifically on sex in marriage or maybe they would want it to be a broader study on marriage that includes a week devoted to the topic of sex. If they see your enthusiasm, they may be more inclined to give the green light and endorse and promote the study. You never know until you ask!
4. Pray the Lord would cross into your path another couple you could mentor on marriage and intimacy.
Be on the look out for ways God may be nudging you to step outside your comfort zone as a couple and be a positive influence in this area. Mentoring someone doesn't have to be a formal arrangement. It simply can mean growing in mature fellowship, with the goal of uplifting each others' marriages.
As you take a breath and think about Christian married couples you know, do any come to mind who could benefit greatly from your positive influence?
For more reading, cruise through my list of past posts. as well as my page with a bunch of posts on orgasm.
And I have a 5 video series available on building better sex in your marriage. Great way to invest in your marriage!  You can find out all about it at this link:  Better Sex in Your Christian Marriage.
Copyright 2020, Julie Sibert. Intimacy in Marriage Blog. Links may be monetized.
Never want to miss one of my posts?  Subscribe via email on this page.  And be sure to join my more than 10,000 followers on my Facebook page and 11,000 followers on Twitter.