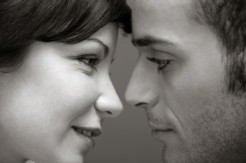 I will be interviewed Monday, Sept. 30, at about 1:30 p.m. Central Time on a radio show out of London.
Our topic of discussion will be based on an article I wrote for Paul and Lori Byerly's site called "Sex in the Real World."
The Christian radio program contacted me and I'm looking forward to shedding more light on why sex is so vital to marriage.  I hope you will listen in!
I ask for your prayers that God will use the discussion on the program to TRANSFORM sexual intimacy in marriages!!
Go God!
Here is the link to the program, where you will be able to listen live via the internet.  IMPORTANT:  When you get on to the link, click on the little button that looks like a "pause" sign.  For some reason, if you don't push that, there will be an echo.
They also will have a recording some time after the program.