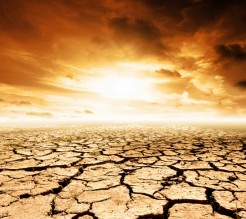 I once heard someone say that when a married couple mutually values and nurtures sexual intimacy, then sex is really not an "issue" in the marriage.
In other words, healthy sexual intimacy is so woven into the fabric of how they do life that they barely notice it as a separate entity.
The positive effects of all that great sex seem to show up throughout the marriage, yet a couple wouldn't necessarily be able to pinpoint such benefits.   The marriage is simply characterized by a shared sense of  being on the "same page" and the "same team," often with a fair amount of joy and grace.
On the other hand, if sex is rarely or never happening, it usually is a big issue. A very big issue.
The lack of sex permeates every aspect of the marriage, tarnishing even the simplest of interactions with disdain and resentment.
"I don't really want to take out the garbage or do anything for you.  I am so tired of being your roommate. I am so tired of feeling rejected."
The rejected spouse doesn't necessarily speak out loud those sentiments (or any resemblance of them), yet the marriage is characterized by the weight of disillusionment and disappointment.  The lack of sex affects everything.
What does this have to do with sin?
More often than not, when we think of sexual sin, particularly in the context of marriage, what comes to mind?  Pornography and adultery, right?
If we lined up 100 people and asked each to name a sexual sin that gravely impacts marriage, I would bet my last dollar that the majority would say either pornography or adultery (or both).
Would anyone mention the sin of ongoing sexual refusal?
We are incredibly quick to identify pornography and adultery as sexual sins that damage and, in some cases, destroy marriages.
We are painfully slow, though, to identify sexual refusal as a sin. Yet we know… we know… that this sin too damages and, in some cases, destroys marriages.
We need look no further than our own marriages (if sex is not mutually valued) or those of people we know.  We need to look no further than the advice column that shows up in our local newspaper, or in the conclusions and research that spill forth from the counseling industry (Christian and secular).
When sex is rarely or never happening in a marriage, it causes division, discouragement and, in some cases, divorce.  It's a serious issue, to say the least.
And more than being an issue, ongoing sexual refusal is a sin.
God clearly tells (and reminds) married couples to have sex… and not just to have it, but to have it often.   He gives no other biblical options for a married person to seek sex except with their spouse.
"Have it often with your spouse and don't have it with other people" is a mantra that permeates all corners of the Bible.
Is it more or less serious than pornography or adultery?  In God's book, sin is sin is sin.
I definitely think sexual refusal is more subtle than pornography or adultery.  But its subtlety does not make it any less severe.  And it doesn't make it any less painful.
Ironically, though, this sin of sexual refusal — rather than grieving our Christian hearts — commonly is fodder for comedy.  Girlfriends gather for wine night or Bunco and laugh at each other's sarcastic remarks about their husbands always wanting it.
Or we flip on nightly sitcoms, where marital sex inevitably is pigeonholed into a predictable scene of a goof-ball panting husband wanting sex and his oh-so-much-more-mature wife rolling her eyes, annoyed with what she sees as nothing more than his animalistic and unrefined desires.
Now, far be it from me to say that this sin of sexual refusal is an easy one to acknowledge, repent of and correct.  It's not easy.  Maybe not any easier than repenting of pornography or infidelity.
And I'm not one to throw stones.
In my first marriage, I was the one carelessly not nurturing our sexual intimacy, and I have no doubt such carelessness is what compelled my then husband to march us into divorce court.  Sure, it would have been nice if he would have found it in his heart to stop at a counselor's office long before that, but he didn't.  And at that point, my pleading fell on deaf ears.
The damage was done.
So, suffice to say, I am intimately aware of some of the costs of sexual refusal.
I learned a lot from that pain and regret, which is probably why sex in my current marriage is happening often and enjoyed immensely by both of us.  (In case you were wondering, I still did repent of my careless ways and apologized to my ex-husband, even though I was already remarried).
If you are married and the sin of sexual refusal is laying claim to your marriage, why not humbly and courageously give repentance a shot before you're facing regrets?  There are countless couples who have been where you are, and have found that on the other side of repentance is tenacious and God-filled hope.
God is about healing brokenness and making all things new.
But He won't do it for us.  We have to partner with Him in that.
For the sake of marriages, Christians have a tremendous opportunity (and responsibility) to stop ignoring (collectively and individually) this sin of sexual refusal.
We have nothing to lose and much to gain through honest dialogue about sex — and what it means to protect it, savor it, nurture it and pursue it in our marriages.
For more great reading on sexual refusal, check out Paul Byerly's post The Sin the Church Ignores.
Copyright 2013, Julie Sibert. Intimacy in Marriage Blog. Links may be monetized.
Never want to miss one of my posts?  Subscribe via email on this page.  And be sure to join my more than 9,000 followers on my Facebook page and 10,000 followers on Twitter.