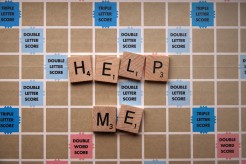 Hey my faithful readers and followers, I need your help.
Occasionally I get asked for recommended resources on dealing with serious issues that are sabotaging intimacy in marriages.
While I read a lot of resources, I am pleasantly astounded by the sheer number of resources I just can't get to (or don't know about… yet!)
So that's where you come in.
Pornography has damaged so many marriages. And the faith community is certainly not immune to this fall-out, as there have been countless Christian marriages impacted as well.
It's not just a "worldly" issue.
It's affecting the church.
It's affecting the body of believers.
And I'd be willing to bet, it is affecting some of your Christian brothers and sisters who you do life with on a regular basis.
So, please… tell me what resources you would recommend that help people overcome pornography addiction, heal their marriage that has been damaged by porn, build accountability for those who are struggling to walk pure, and so forth.
Resources could be books, websites, support groups, DVD series, programs and so forth.
I would prefer we stick with Christ-centered resources, but don't hold back on mentioning other resources that you respect, even if they don't approach from a faith angle.
Okay?
Ready.
Set.
Go.
Write the resources you recommend in the comment section (I have to approve all my comments, but once we get on a roll with this, we'll have a whole list of great resources).
THANK YOU.  You guys rock.  Really.  I mean that!